Entertainment and Recreation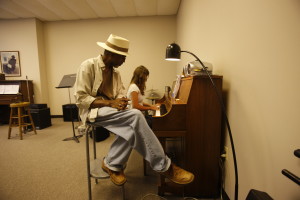 The Colquitt County Arts Center
Being transformed from the old Moultrie High School, the arts center is a facility where young and old may learn music, dance, and the arts. The Colquitt County Arts Council was formed in 1977 by a group of arts minded citizens who wished to encourage participation and enjoyment of the arts among the citizens of Colquitt County. Activities at the Arts Center are varied as the people who live in the county. Programming includes Visual Arts, Performing Arts and Literary Arts. Classes are offered year round in dance, music, theater and art. Special programming is scheduled throughout the year to provide and "enrichment" and extended education for our community. The newly renovated ballroom is available for rental. If you have any questions, please contact the Arts Center at 229-985-1922 or email them at artcenter@hotmail.com. The Arts Center is located at 401 7th Avenue SW, Moultrie, Georgia 31768.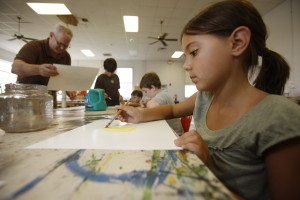 Museum of Colquitt County History
The "Home of Colquitt County History", the museum's static displays show the progress of the county covering, quite literally, thousands of years, starting with American Indian artifacts dating back to pre-Columbian times continuing up through the Spanish/French/English periods. Following though with the same theme, the progress is charted through the past 150 years, since the creation of the County in 1856 up through both World Wars continuing down to the recent past. The museum provides exhibits and displays highlighting the past of Colquitt County and its people including special seasonal events and patriotic displays and events. The Museum is located at the intersection of 4th Ave., and 5th Street SE (just south of the library). The museum is open for school and personal tours.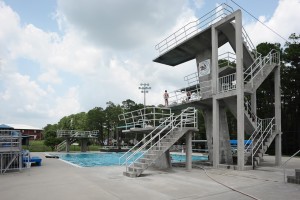 The Olympic Diving Facility
The diving facility, named after Robert "Moose" Moss, was a dream that became a reality. Moose Moss put together a group of residents and built a diving complex like no other in the entire United States. The eight springboards, ten- meter platform and thousands of gallons of heated water has showcased some of the world's best divers since its dedication in 1993. The facility brings thousands of divers into the community each year, including Olympic divers.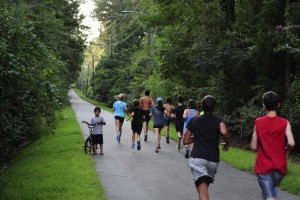 The Bike Trail
The "Rails to Trails" project, with $70,000 in private funding, is now utilized by citizens who enjoy the corridor for bicycling, walking, jogging or blading. The trail runs downtown besides South Main Street and is open to the public. The City was recently awarded a $376,432 grant from the Georgia Department of Transportation to fund the phase III of the trail.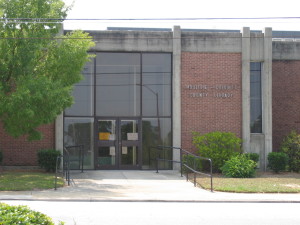 The Moultrie Genealogy Odom Library
The Odom is a private genealogical library located in a wing of the public library holding materials available nowhere else in the world thanks to the 114 groups who use the facility for their archival and genealogical repository. Spend an afternoon searching your heritage. For more information call 229-985-6540.